A Revolver at the Steel Challenge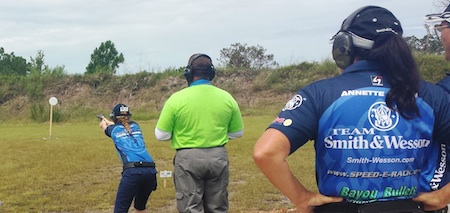 There is a starting line for everything. For college: orientation. For a novel: page one. For a shooting career: the first match.
My first match and start to my love for competition, was the 2008 Steel Challenge World Championship. From the moment I first stepped on the dusty range in Piru, California, I knew it was going to truly be a "steel challenge," but a struggle that I looked forward to. After all, I had my Buckmark .22, my snacks, and my friends! And it was a great match. The Steel Challenge is a speed event, where there are always the same eight stages with five plates, each stage (except one) having five consecutive "runs/strings" shooting the stage for a time. Then, the highest time is eliminated, and the top four runs are added together. This is done for each stage, and the total time is your score. Everyone competes to get the fastest possible time.
Read more at Women Outdoor News
!